CaTRoX (QWR Edition)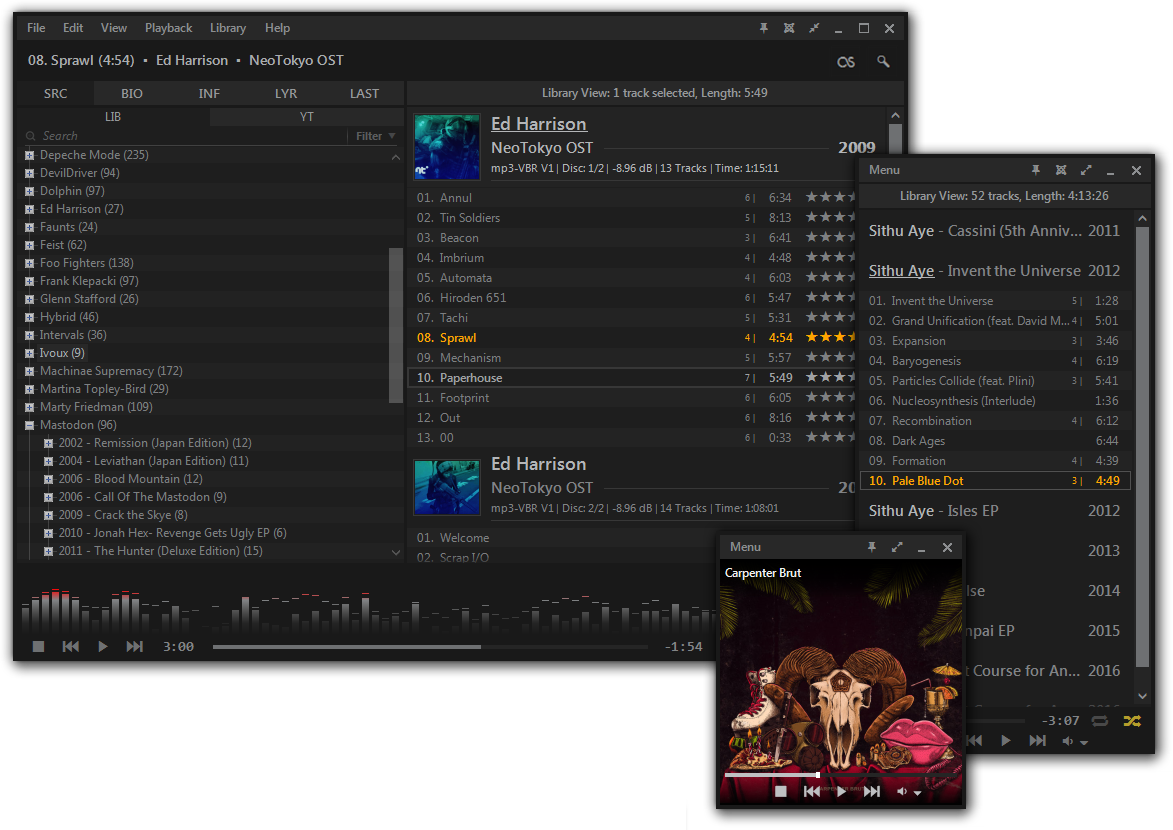 Theme for foobar2000 based on the design and color scheme of eXtremeHunter1972's infamous CaTRoX theme!
Three player modes: Full, Playlist and Art.
Custom playlist with extensive customization.
Integrated YouTube support (via foo_youtube and Find & Play script).
Tree style media library viewer (via Library Tree script).
Borderless player window.
Fully modularized via script packages.
And more!
See Installation Guide to get started!
Use Support Thread to report issues if you encounter any =)
See Changelog for information about changes in upcoming and previous releases.
Included 3rd party scripts
Credits
eXtremeHunter1972: original CaTRoX theme.
marc2003: sample scripts and various JS consultations.
WilB: Find & Play script and Library Tree script.
Respective authors of the components used in the theme.
---